All teaching and all sessions have now moved on line.
Distant teaching and sessions are often more powerful than those we do face in face. Most of us are not used to this new way of working and living because our old belief system has not caught up with the current times.
We are now being gently nudged to change the way think, feel, do and work in order to update our ancient operating system which can no longer cope with the energetic and informational updates that our bodies need to adjust to.
We are being empowered now to innovate and establish new ways of relating to the world, to ourselves and to each other.
This is enabled by the extraordinarily clear and crisp energy that is coming to the planet now. Do not focus on fear, that is just a healing crisis flushing out what is not working.
Focus on the blue super bright skies. Let the Sun fall onto your face and breathe in this super charged cosmic updates into your being.
A potential for personal transformation is immense, we just need to embrace it now.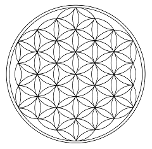 "Greatest gift you can give
someone is your
highest expectation of them"