Crystal Therapy Diploma Course
8 Weekends

9:30 am - 17:00
Cost of each weekend £200
Deposit £300

Topics covered

History of crystal healing
Use of crystals
Crystal energy and choosing crystals, cleansing crystals, recharging, energising
Connecting with the crystals
Programming crystals

Human energy field
Etheric crystals

Amber , Beryl Family- Emerald, Aquamarine etc, Calcite, Celestite, Fluorite, Garnet, Haematite, Labradorite , Lapis Lazuli, Moonstone, Malachite, Obsidian, Turquoise, Quartz family- clear Quartz, Citrine, Carnelian, Green Aventurine, Smoky Quartz, Rose Quartz, Amethyst, Herkimer Diamonds..
Crystal treatments
Pendulum
Layouts
Crystal essences and use of Reiki with crystals
Crystal Devas
Crystalline transmissions
Crystal reflexology and crystal massage
Colour and crystal healing
Chakra balancing with pendulum adn crystals
Energy cords, psychic attack, entity release with crystals
Crystals and geopathic stress, space clearing
Channelling crystals, laser wands, ellestials, clusters, double-terminated, tabular crystals, Lemurian seed crystals etc.
Sound and crystal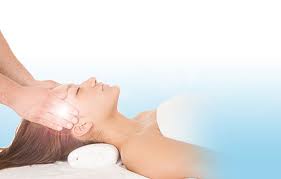 The course gives you all skills need to successfully work as a crystal healer. It will develop your intuitive and psychic faculties, enable you to establish spiritual communication with the natural world and a soul connection with the mineral kingdom and the Earth.

The emphasis is on the spiritual, energetic and vibrational nature of crystal therapy with some basic crystallography knowledge. While this is an experiential learning about the medicinal nature of crystals, it is first and foremost a journey in self-development explored through the use of crystals.

It is not necessary to have any previous qualifications or experience to attend this course, however it is recommended that students obtain at least Reiki I or/and II levels as this will open their ability to perceive energy. Having a Reiki attunement will help you feel the crystal energies and the energies in general.

The aim of this course is too create confident, safe, professional and highly competent healers from whom I would be happy to receive a treatment, to enable individuals to open up to the vibrational nature of the natural world and to inspire the sense of awe and wonder for the creation.
Please note that crystals are not supplied with this course and you will have to purchase your own crystals separately. The crystals are provided during the course weekends that will enable you to learn. It may be possible to order crystals through this course from a reputable supplier.